Ariel offers
7 Ariel offers valid today. Filter by price and find the product with the highest discount. Can't find what you're looking for? Take a look at similar offers.


Washing powder colour only ariel

Ariel Colour Lock Washing Powder Bag-For 2 x 1.8Kg

Ariel auto liquid 1.1l/1.5l, auto washing powder 2kg, 3 in 1 capsules 14's pack-each

Ariel Auto Washing Powder 3Kg Or Washing Liquid Detergent 2L Or Capsules 21's-For 2

Ariel washing liquid 1.1l & 1.5l or automatic washing powder 2kg or 3 in 1 washing pods 14's-each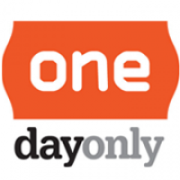 2x 4kg auto washing powder
There are currently no Ariel offers
Sign up and we'll notify you when new Ariel offers become available.
😍 47.798 people already preceded you
All Ariel offers
We have gathered all current Ariel specials and offers, valid today. You can find them heavily discounted in the leaflet or flyer, but also often online. View Cataloguespecials.co.za, find the cheapest Ariel offer and save a huge amount of money on your next purchase. Find information about where to buy your Ariel at the best available price, together with the store's address and opening hours. If you are looking for terms & conditions or information on free delivery, make sure to check out the general information of the store.
Is there an offer on Ariel in next week's leaflet ?
When is Ariel on sale? or "I want to know if Ariel will be discounted next week?" These are very common questions, because many people make their (shopping) list, based on promotions, bargains and deals. That's why Cataloguespecials.co.za are always the first ones to publish next week's catalogues. Make sure to keep an eye on our website and discover if Ariel will be featured in next week's flyer. Please note that some offers are only available in store and NOT online!
Will there be a promotion on Ariel next week?
In which store will Ariel be on sale next week? You can buy the same products in a lot of different stores, so it totally makes sense to compare the offers on Ariel. It's the perfect way to always score the best deal!
Frequently asked questions about Ariel
Show all...